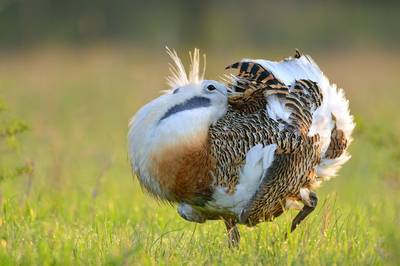 Discover Europe's Best Bird Watching Destinations
461
Best Bird Watching Destinations in Europe
Europe is a top choice for nature enthusiasts and bird watchers, owing to its vast range of landscapes and climates that provide a diverse array of birds. While some bird species are exclusive to certain regions, others migrate to Europe to breed during a particular season.
Are you an avid bird watcher looking for the best spots to observe birds in Europe? Look no further! We have curated a list of the top destinations in Europe for bird watching that you won't want to miss.
First on the list is the Camargue region in southern France, known for its pink flamingos and a variety of other wetland bird species. Next up is the Danube Delta in Romania, home to over 300 species of birds including pelicans, herons, and cormorants. Another must-visit destination is the Biebrza National Park in Poland, which boasts a diverse range of bird species including the Aquatic Warbler and the Great Snipe.
In Spain, don't miss the opportunity to visit the Doñana National Park, a UNESCO World Heritage site, which provides habitat to various bird species such as the Spanish Imperial Eagle and the Iberian Lynx. And last but not least, the Scottish Highlands offer breathtaking landscapes and an opportunity to spot some of Europe's rarest bird species such as the Golden Eagle and the Capercaillie.
Book your accommodation and activities at the best prices in these natural regions to make the most of your bird watching experience in Europe. Don't miss out on these incredible destinations and the chance to witness some of Europe's most magnificent birds in their natural habitat. Happy bird watching!
1. Madeira
Madeira is an ideal location for those who enjoy nature, relaxation, and exploration. Not only is it one of the most stunning islands in Europe, but it is also a top destination for bird enthusiasts. Numerous bird species are exclusive to Madeira, making it the only place where they can be observed in their natural habitat.
If you're a bird enthusiast, you'll be delighted to know that there are 46 unique bird species to observe on the paradise island of Madeira. This breathtaking island located off the coast of Portugal is a must-visit destination for anyone looking for an unforgettable holiday experience.
To make the most of your trip, be sure to book your activities in Madeira now. Whether you're interested in hiking, whale watching, or exploring the island's natural wonders, there's something for everyone. Additionally, finding the perfect accommodation is essential to ensuring a relaxing and enjoyable stay on the island. Take advantage of the best prices for hotels on Madeira to create the ultimate dream holiday.
During your stay on the Madeira Islands, you'll have the opportunity to observe an incredible variety of bird species, some of which are exclusive to this particular location. Don't miss the chance to observe the Madeira Laurel Pigeon, the Zino's Petrel, and the Madeira Firecrest, among others.
Make your holiday on the Madeira Islands unforgettable by booking your activities and accommodation now at the best prices. Get ready for a once-in-a-lifetime experience filled with natural beauty, relaxation, and endless discovery.
2. Loophead
With its serene coastline and abundant wetlands, Loophead is an excellent location for bird watching. This destination is ideal for observing guillemots and kittiwakes in their natural habitat. Be sure to take a leisurely stroll around the Loophead Lighthouse, one of the area's main landmarks, to witness the migration of various bird species from Iceland.
If you're a nature enthusiast, Loophead is the perfect destination for you. Take advantage of this opportunity and book your accommodation in Loophead now. You can treat yourself to a unique stay in the Loophead Lighthouse House or choose from one of the best hotels in the area to make your experience unforgettable.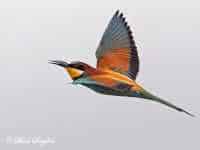 3. Nin
The region of Zadar in Croatia.
Nin is home to more than 300 rare and endangered species, particularly birds.
The lagoon of Nin and the adjacent salt works provide a unique habitat for an interesting and diverse bird and animal population. The interaction between sediment, salinity, and specific plant life in this area has created a thriving ecosystem that has adapted to these specific conditions.
The lagoon of Nin is home to a wide range of bird species, including rare and endangered species such as the Eurasian Spoonbill, the Little Egret, and the Great White Egret. In addition to these species, bird watchers can also observe a variety of waders, ducks, and gulls in their natural habitat.
But the lagoon of Nin is not just a paradise for birds. It is also home to a diverse range of animal species, such as the European Otter, the European Mink, and the European Hedgehog. These species have adapted to the specific conditions of the lagoon and salt works, making it a unique environment for observing wildlife.
Whether you're a bird enthusiast or simply a nature lover, a visit to the lagoon of Nin and salt works is a must-do experience. Take a leisurely stroll around the area and witness the thriving bird and animal population that has adapted to this extraordinary environment.
The most renowned bird species found in this unique habitat include the Little Egret, Kentish Plover, Kingfisher, and Black-winged Stilt. This habitat is sure to amaze and captivate all bird enthusiasts and watchers with its distinctive features and breathtaking beauty.
You can explore this unique habitat by joining educational programs, guided tours of the habitats, informative pathways, and learning about the local flora and fauna. The Lake Vrana Nature Park, as well as the islands of Pag and Nin, offer excellent opportunities for bird watching and are considered some of the most romantic destinations in Europe.
Don't miss the chance to witness the stunning bird species in this unique habitat. Plan your visit to the Lake Vrana Nature Park and the islands of Pag or Nin, and let their beauty leave you spellbound.
Explore the natural wonders of Croatia and discover over three hundred bird species in this region, sure to capture your heart.
Secure your accommodation and book the best activities in the Zadar region now for an unforgettable vacation in Croatia.